| | |
| --- | --- |
| Delivery time: | Early February. Order deadline is January 15 - all sizes available |
Henry loves to ride. His love of riding is infectious - in a very good way. One look at him, and you're sure to want to jump on your bike and have a long, fun ride. Commemorate riding with Henry this holiday season by wearing his face on your shirt. And if you are having thoughts about staying in because it's cold outside, remember Henry - look down at your shirt - and away you'll go!
We are taking orders for this t-shirt between now and January 8, 2017. At that point, the t-shirts will be produced. Expect delivery in early February. This is a once-in-a-lifetime opportunity to have Henry on your shirt. Order now for yourself and your "Holiday Rides with Henry" riding friends!
This is a locally printed, 100% cotton, indigo-colored shirt that complements the Dutch-orange logo accents. The price of the t-shirt covers printing costs due to the many colors included.
Men's sizing chart: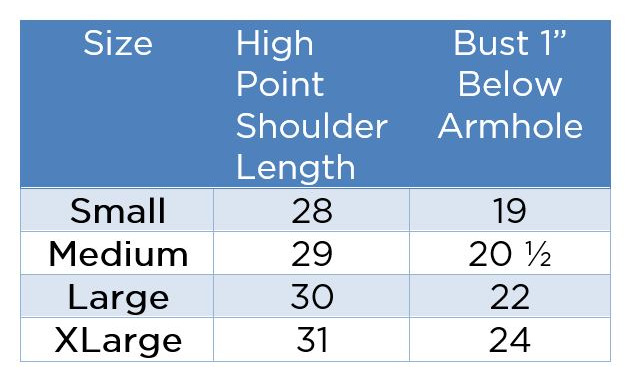 Women's sizing chart: